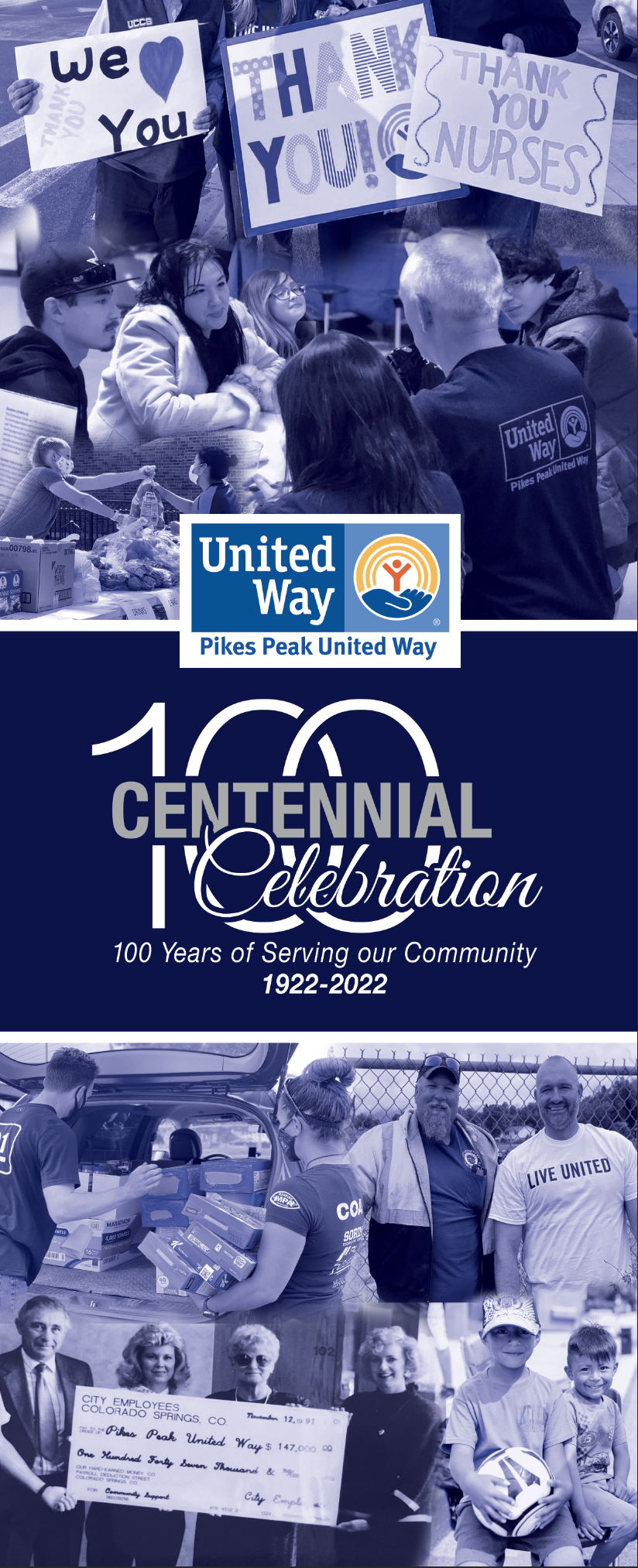 100 years of serving our community!
Thanks to our donors, volunteers and supporters, Pikes Peak United Way has been improving the quality of life in our community for 100 years!
history of pikes peak united way
If you're interested in attending or sponsoring our events, please reach out to davidamess@ppunitedway.org
More events will be announced soon.
the family success center
The culmination of 100 years!
Pikes Peak United Way (PPUW) with several community partners and existing partner agencies will establish an exciting and vibrant Family Success Center (FSC) in southeast Colorado Springs, opening early 2023. PPUW will be working with and becoming a resource for the neighborhood to discover its unique strengths and assets. The FSC is a place of love where families and students can achieve their goals by connecting with the resources, training and support they need to increase opportunities for a successful future. Resources will include life coaching, financial literacy, education, health services, career coaching, parenting classes, nutrition instruction, art and music therapy and more.