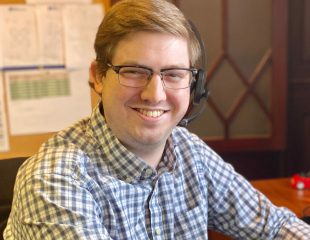 Let us navigate the complex and ever-growing maze of health and human service providers to find the help you need.
2-1-1 is the free, confidential and multilingual phone number that serves residents of 12 counties (Alamosa, Conejos, Costilla, Chaffee, Cheyenne, El Paso, Lincoln, Mineral, Park, Rio Grande, Saguache, and Teller), helping those in need navigate the complex and ever-growing maze of health and human service providers in their community.
At present, trained information specialists staff the hotline from 8am to 5pm Monday through Friday utilizing a comprehensive database of thousands of resources including federal, state, and local government agencies, private non-profits, as well as faith and community-based organizations.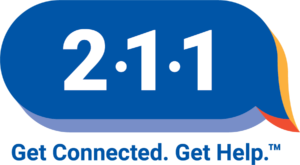 Search the 2-1-1 Database
The database is designed to search for your keyword in all services that use the word.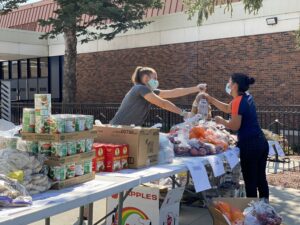 ATTEND A MOBILE FOOD PANTRY
Receive hearty and fresh food for your whole family.
Come get food for you and your whole family at this drive-up style food pantry! Thank you to Care and Share Food Bank for partnering with us.
Please note, the food distribution has changed locations to Mitchell High School at 1205 Potter Dr, Colorado Springs, CO 80909
Location: Mitchell High School, 1205 Potter Dr.
Dates: Every first and third Thursday of the month. 5/18, 6/1 and 6/15
Time: 11:00 am until food runs out.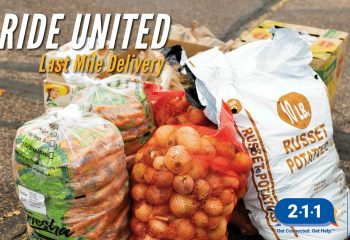 Local home FOOD delivery program
Ride United deliveries are powered by DoorDash
Ride United provides a local home delivery program that brings good and essential supplies right to your home. People who need deliveries include seniors, people with health concerns, neighbors who live in food deserts, as well as other who may be dealing with economic impact of COVID-19. Ride United deliveries are powered by DoorDash and provide a safe and reliable way to get food to households in need and relieve stress and lines at food pantries.
Call 2-1-1 to schedule your delivery!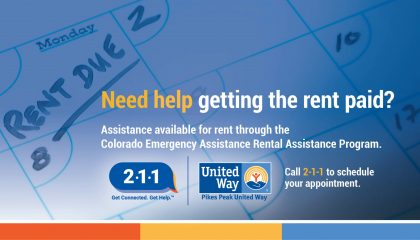 Need help getting the rent paid?
Assistance available for rent through the Colorado Emergency Rental Assistance Program.
Need help with rent? Colorado's Emergency Rental Assistance Program has been extended and morning appointments are now available. Call 2-1-1 today to schedule your appointment!
The Emergency Rental Assistance Program helps property owners and tenants who have been unable to pay rent due to financial hardship. Applicants can apply for up to six months in back rent and three months of current rent, and then continue to apply for three-month blocks for up to 15 months of rental assistance.
Call 2-1-1 today to schedule your appointment!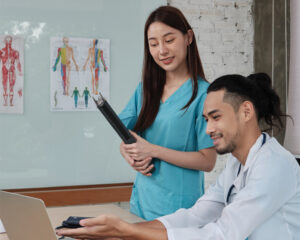 Let Us Help you get back to work
We partnered with CDHE's COSI program to get you Back to Work.
Did you lose your job due to the pandemic? Are you fed up with being unemployed? Have you hit a dead end in your job search efforts? Are you looking for a new challenge? Is there more for you to learn? Could you use an extra edge against the competition? If this sounds like you, let us help get you back to work! As part of the program, students have the oppritunity to recieve scholorships that go toward: tuition, enrollment fees, books, supplies and/or transportation costs to/from class.
Eligibility Guidelines: Student experienced an economic loss within the last two years due to the COVID-19 pandemic. Student is seeking to enroll or is already enrolled in an undergraduate degree or certificate program. Student can complete degree/certificate by June 30, 2024.
For questions, contact Career Readiness Coordinator, Mira Benegas, at: mira@ppunitedway.org / 719-453-3883
This program is supported by the Colorado Opportunity Scholarship Initiative (COSi).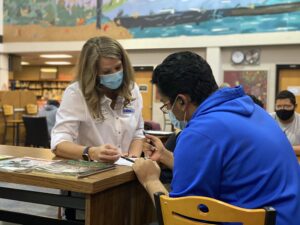 Connecting Colorado is connecting talent with opportunity.
Connecting Colorado Job Search
Connecting Colorado is part of a state and county-run system that delivers immediate, tangible results for your future.