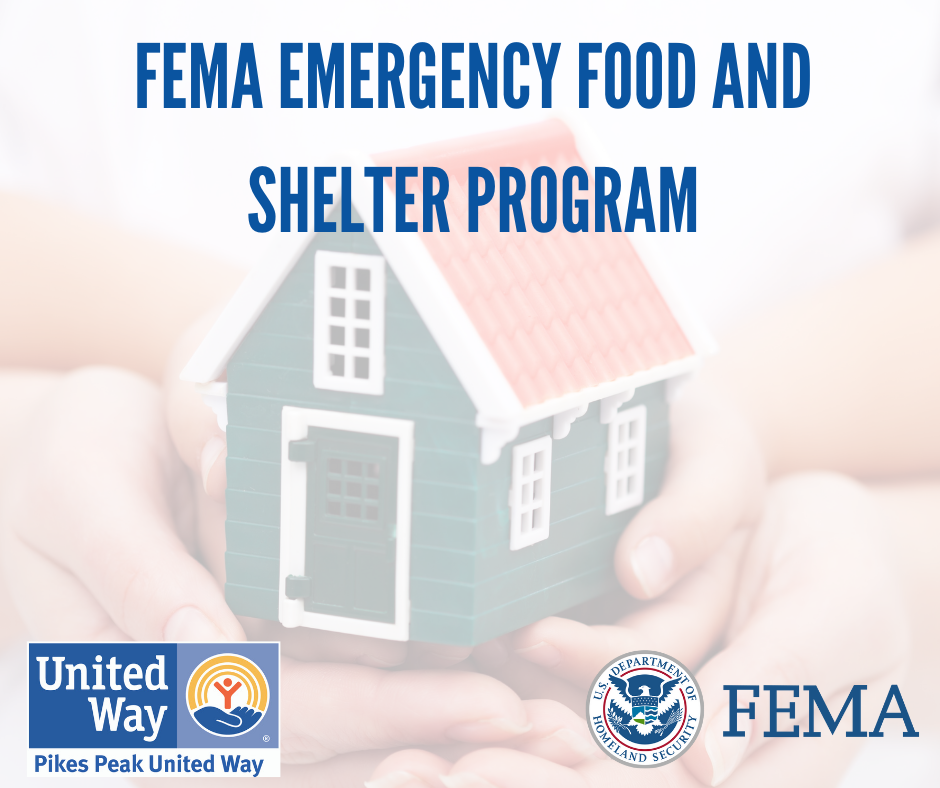 FEMA Emergency Food and Shelter Program
FEMA Emergency Food and Shelter Program has released the next funding cycle for El Paso County. Pikes Peak United Way will be the administrator of funds for Phase 40. New guidelines have been published allowing agencies to provide Rent/ Mortgage and Utility assistance for up to three months for each client. Agencies that wish to apply can do so in the funding categories of Rent / Mortgage, Utilities, and Other Food. EFSP Final Spend Date for Phase 40 will be December 31, 2023, and funds spent can be backdated to November 1, 2021.
The application can be found at this link:
https://agency.e-cimpact.com/login.aspx?org=07010F
. The application will be open until Friday, March 3, 2023, at 11:59 pm.  Applications will not be accepted after that time.  Please contact Bobby Gomez with questions about the application at Bobby@ppunitedway.org.
2023-2024 Community Investment Fund Application
Our 2023-2024 Community Investment Fund process begins January 2nd, 2023. The first step is an LOI which is outlined in the document attached below. For questions regarding the e-cImpact login, please contact Bobby at bobby@ppunitedway.org.
Deadline for completed LOI submission is January 18th, by 11:59 pm.