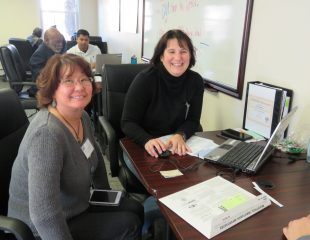 GET YOUR TAXES FILED FOR FREE
Every year, we offer FREE tax help through our Volunteer Income Tax Assistance (VITA) program, in partnership with the IRS.
Prepare for your appointment here
Through our Volunteer Income Tax Assistance (VITA) program, Pikes Peak United Way, in partnership with the Internal Revenue Service (IRS), works to move people toward greater economic sufficiency by providing FREE income tax preparation assistance to individuals and families with a household income of $57,000 a year or less. In addition, VITA helps taxpayers obtain eligible tax credits and valuable deductions such as the Earned Income Tax Credit, Child Tax Credit, Education Tax Credits and Child Care tax deductions.
Filed electronically, most refunds are returned in just 10-14 days, eliminating the need to pay high interest rates associated with many instant refund programs.
As of February 10, 2021 we are able to have in-person appointments at all three of our VITA sites. Depending on the complexity of the return and how busy the site is, you should expect to be there anywhere from 55-70 minutes.
By appointment only.  No walk-in's will be taken.
 Traditional Steps to completing your return:
Interview – Complete an intake sheet that our IRS-Certified Volunteer will check to determine if you qualify for the service and have everything you need. Save time at the tax site by completing it before you arrive. 
Preparation – Your return is prepared while you wait.
Review – Your return is reviewed for accuracy and to ensure you agree with your results. Once everything is correct, you'll sign the return for us to electronically file and then leave with your own hard copy.
Bentley Commons Clubhouse ("Bentley"); 2715 Bentley Point, Colorado Springs, CO 80910:
Monday, Tuesday, Thursday – 5:00 p.m. to 8:00 p.m; Saturday – 9:00 a.m. to 12:00 p.m. 
Catholic Charities; 14 W. Bijou Street, Colorado Springs, CO 80903:
Wednesday, Friday – 9:00 a.m. to 12:00 p.m.
Woodmoor Barn Community Center ("The Barn"); 1691 Woodmoor Drive, Monument, CO 80132:
Monday, Wednesday – 7:50 a.m. to 12:00 p.m.
Additional Tax Resources 
IRS VITA Site Locator – Click here to find other VITA Site locations near you.
My Free Taxes Online Service – My Free Taxes helps people file their federal and state taxes on their own for free, and it's brought to you by United Way.
Taxpayer Advocate Services – An independent organization within the IRS, Taxpayer Advocate Service, helps protect your rights as a taxpayer and help you with tax problems you can't resolve on your own.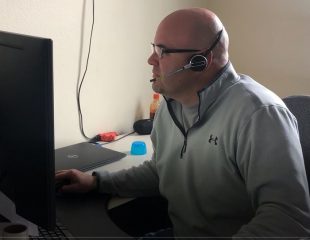 Let us navigate the complex and ever-growing maze of health and human service providers to find the help you need.
2-1-1 is the free, confidential and bilingual phone number that serves residents of 12 counties (Alamosa, Conejos, Costilla, Chaffee, Cheyenne, El Paso, Lincoln, Mineral, Park, Rio Grande, Saguache, and Teller), helping those in need navigate the complex and ever-growing maze of health and human service providers in their community.
At present, trained information specialists staff the hotline from 8am to 5pm Monday through Friday utilizing a comprehensive database of thousands of resources including federal, state, and local government agencies, private non-profits, as well as faith and community-based organizations.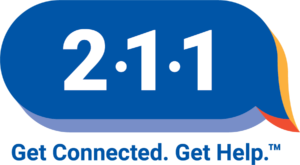 Search the 2-1-1 Database
The database is designed to search for your keyword in all services that use the word.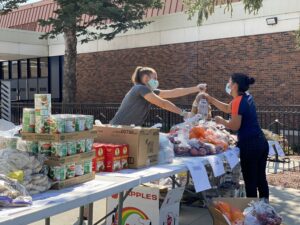 ATTEND A FOOD DISTRIBUTION
Receive hearty and fresh food for your whole family.
On the first and third Thursday of each month, we partner with Care and Share to provide hundreds of families with free food. In response to COVID-19, distributions are drive-up style. Please remain in your car and follow traffic instructions from volunteers when you arrive. Guests who walk or take the bus will have a separate line to receive food.
DATES: Feb 25, March 4, March 18, April 1, April 15, May 6, May 20, June 3, June 17, July 1, July 15
TIME: 12pm-2pm (or until food runs out)
LOCATION: Mitchell High School; 1205 Potter Dr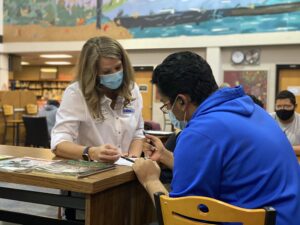 Connecting Colorado is connecting talent with opportunity.
Connecting Colorado Job Search
Connecting Colorado is part of a state and county-run system that delivers immediate, tangible results for your future.