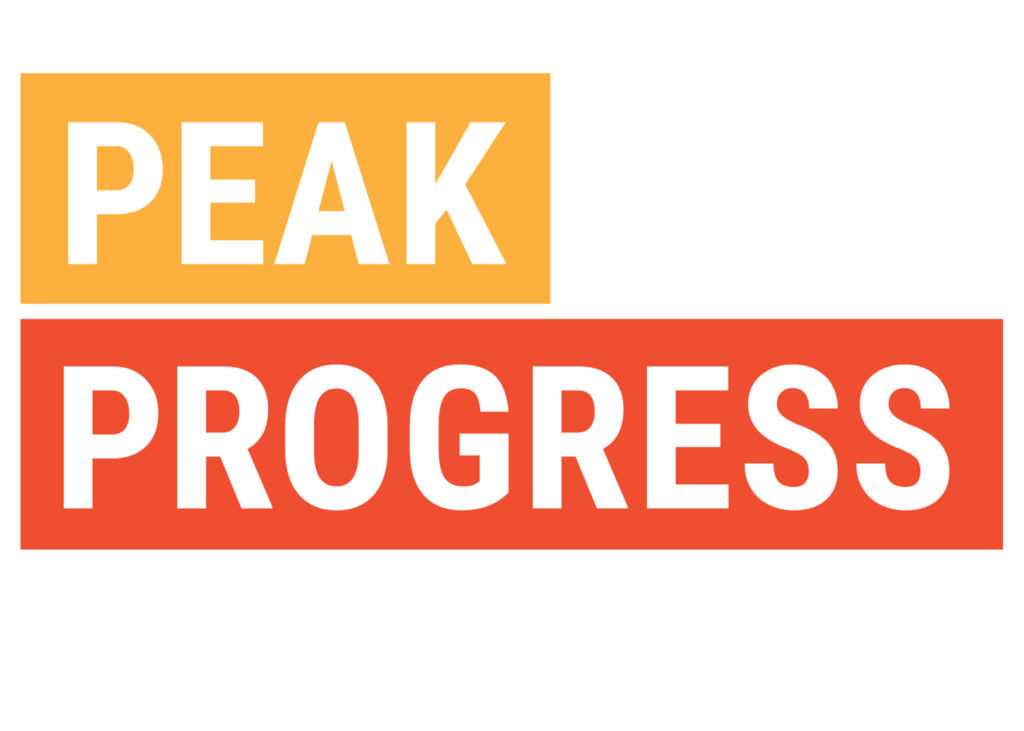 In order to provide a safe and vibrant community, factors such as crime rates, abuse rates and emergency medical services all play a role in the overall sense of safety in a community! Explore this page to learn about the public safety measures in the Pikes Peak region.
Public safety is a community responsibility and a collaborative effort. Click on an indicator to learn more about it! Be sure to use the infographics and additional resources for the full experience.
Nationally, violent crime was relatively steady between 2015 and 2020. In the Colorado Springs MSA, however, it rose by 35%. In 2020, area law enforcement recorded 487 violent crimes per 100,000 residents.1
Nationally, property crimes dropped by a fifth between 2015 and 2020. In the Colorado Springs MSA, property crime rates have been more consistent. The 2020 rate was 2,653 property crimes per 100,000 people.2
3 Federal Bureau of Investigation
Considering victim losses, justice system costs and other costs, the estimated cost of crime in the Pikes Peak region in 2020 was $1,379 per person.4
Comparing crime rates to those of other communities—and even to national averages—is discouraged by the FBI due to differences in reporting standards among local agencies. The Colorado Springs Police Department explains why reported local crime rates may be higher than those of other communities or national averages:
The FBI's Uniform Crimes Reporting (UCR), used through 2020, was hierarchical, only counting "the most serious offense in a multiple-offense criminal incident." The Colorado Springs Police Department is an incident-based reporting (IBR) agency, which means that it counts every offense in a multiple-offense criminal incident and therefore will have higher crime counts than reported in UCR for comparable incidents.5
Analysis by the National Crime Statistics Exchange in 2019 estimated that 10.2% of incidents in communities of 200,000 or more were multiple-incident offenses.6
The cautions about comparisons apply to the previous chart and the following two charts. In 2020, among five peer communities for which data was available, Colorado Springs MSA had the 2nd-highest property crime rate and 3rd-highest violent crime rate. Fort Collins MSA data for 2020 was unavailable although in 2019, Fort Collins had the lowest violent crime and 2nd-lowest property crime rate among the six peer communities.
7 Federal Bureau of Investigation
The FBI's Uniform Crime Reporting program defines hate crime as a committed criminal offense that is motivated, in whole or in part, by the offender's bias against one or more of the following.8
In 2020, 81% of law enforcement agencies participated in reporting hate crimes. Because not all agencies participate, results may be under-reported. Due to the small number of incidents recorded per year at the community level, three-year rolling averages are used.
Hate crimes nationally and in Colorado have been on the rise since 2017. The Colorado Springs MSA's level of hate crimes was below state and national averages until 2019. In 2020, the rate rose sharply to 2.4 incidents per 100,000 population. That mirrored a sharp statewide increase that was not reflected in national statistics.9
10

 FBI, U.S. Census Bureau
Despite the recent increase, Colorado Springs MSA still ranked 3rd of 6 peer communities for fewest hate crimes per capita.
11 FBI, U.S. Census Bureau
One measure of police effectiveness is the rate at which crimes are cleared. Clearance of a crime generally requires fulfillment of three criteria: (1) an arrest is made; (2) a charge is brought; (3) the case is turned over to prosecution. Cases can also be cleared through "exceptional means." This typically occurs when prosecution is not possible due to the offender's death or inability to be extradited, or when victims are unwilling to cooperate with prosecutions.12
Colorado Springs Police Department (CSPD) has submitted its internal fulfillment rates for major crime categories for the past several years. From 2016 to 2020, Colorado Springs MSA clearance rates were better than the national average in all years in 6 of 7 categories. In 2020, CSPD cleared 78% of murder cases, 60% of aggravated assault cases, and 58% of robbery cases.13
Colorado's Department of Human Services' Division of Child Welfare "works to strengthen the ability of families to protect and care for their own children, minimize harm to children and youth, and ensure timely permanency planning."16 This involves processing complaints received through the Colorado Child Abuse and Neglect Hotline, 844-CO-4-Kids. Calls are routed to the county where a child resides.
In 2021, El Paso and Teller counties together processed 16,213 child welfare calls, with 6,050 (37%) of them accepted for assessment. From those, the welfare of 9,462 children was assessed, a rate of 53.5 children per 1,000 population. That rate exceeded the state average (42.4), as well as the assessment rates of Boulder (44.1) and Fort Collins (35.2).17
18

 Colorado Department of Human Services, Child Welfare Division; U.S. Census Bureau
Historically, the vast majority of assessments have been processed using a high-risk assessment (HRA) approach, with concerns judged as substantiated (leading to intervention) or unsubstantiated. Each year from 2016 to 2019, between 25 and 30% of assessments in the Colorado Springs MSA were substantiated.19 Since then, however, low-to-moderate risk referrals are increasingly being offered the less-adversarial option of Family Assessment Response (FAR), which does not result in a determination of substantiated abuse or neglect.20
For lower-risk cases, the process benefits families and case workers, but it complicates calculation of abuse and neglect rates. Use of FAR in Colorado Springs MSA rose from less than 2% in 2019 to 17% in 2021. In Boulder MSA and Fort Collins MSA, more than half of 2021 referrals were processed through FAR.21
Another measure tracked by counties is the rate at which abuse or neglect recurs in cases where the state has intervened (whether inside or outside of the foster care system). In 2021, recurrence in Colorado Springs MSA was noted in 2.5% of cases, a rate similar to that of Boulder (2.4%) and Fort Collins (2.9%).22
TESSA is El Paso and Teller counties' largest provider of services for domestic and sexual assault victims. TESSA provides a safehouse for the immediate safety for women, children and others escaping abuse. It operates a children's program and a clinical program, and it provides advocacy and counseling through offices in central Colorado Springs, Calhan, Hanover, Cripple Creek, within Memorial Hospital, and at county Department of Human Services offices.23
In 2020, TESSA processed a record high of 13,574 calls. Call growth from 2015 to 2020 increased an average of 2.9% per year, while area population growth over the same period averaged 2.0%. In 2020, TESSA also provided 4,049 nights of shelter, a COVID-19 related decrease of more than half from 2018 and 2019 levels, when more than 8,500 nights of shelter were provided.24
The Colorado Attorney General's office analyzes domestic violence fatalities each year. Due to the small numbers at the local level in any one year, the 2018-2020 three-year average is presented for Colorado Springs MSA and the state as a whole.26

27 Colorado Attorney General Office, U.S. Census Bureau
Driving Under The Influence (DUI)
In 2020, a driver under the influence of alcohol or drugs was involved in 30% of all traffic fatalities—one every 45 minutes.28 
A key measure for the rate of DUI offenses is the number of cases filed by prosecutors. In El Paso and Teller counties, 3,835 DUI cases were filed in 2019, a rate of 649 per 100,000 residents aged 16 and up.29  The local rate increased by a total of 24% between 2016 and 2019, even as the statewide rate dropped. Among Colorado peer communities, Colorado Springs MSA ranked 2nd of 3 in 2019.
30 Colorado Division of Criminal Justice, U.S. Census Bureau
Timely response to emergencies is essential to preserve life and property, especially in a semi-arid steppe environment with frequent lightning strikes, like that of Colorado Springs.31 In medical emergencies, response time is linked to mortality rates.32
Agencies reporting in the Colorado Springs MSA for law enforcement response times include Colorado Springs Police Department (CSPD) within the city of Colorado Springs and El Paso County Sheriff's office for unincorporated areas of El Paso County only. The Sheriff's office does not report response times in any of the municipalities that provide their own law enforcement response, such as Fountain, Calhan, Widefield, etc. Agencies reporting emergency response times for fire in the Colorado Springs MSA include the Colorado Springs Fire Department (CSFD) and El Paso County Fire, which includes 22 separate fire agencies within El Paso County with dispatch provided by El Paso County Sheriff's office.  Higher response times for the county compared to the city reflects the county's size and the distance covered by First Responders. Each agency has its own list of "Priority 1" emergencies for which response times are tracked.33
Response time trends for these agencies appear in the following chart.
×
Response times are measured for specific, "Priority 1" emergencies, which differ by agency. For CSFD, they include false alarms, fire, good intent, hazardous conditions, hazmat, medical, natural disasters, rescue, and service calls. For CSPD, they include active shooter, assault in progress, urgent assist, bomb threat, explosion, home invasion, missing/found child, carjacking, found explosives, officer needing assistance, kidnapping, panic alarm, robbery alarm, robbery in progress, robbery with a weapon in progress, sexual assault in progress, shooting, and stabbing. El Paso County Fire includes fire problem incident types including structure, wildland, medical, traffic accident with injury, hazmat, arson, traffic accident without injury, 9E1, fire alarm, RR & ACC, rescue, rescue motorist, small outside fire, technical and ice rescue, EOC emergency notification, and MOCOM request. For El Paso County Sheriff's Office, they include aircraft emergency, hold up alarm, panic alarm, assault in progress, burglary in progress, bomb threat, child abuse in progress, child neglect in progress, disturbance, domestic violence in progress, explosive ordinance device, explosion, fight, hostage situation, kidnapping, menacing, missing child, officer needs immediate assistance, pursuit, robbery, restraining order violations in progress, sexual assault in progress, shooting, shots fired, suicide attempt, suicidal welfare check, tornado, stabbing, riot, and barricaded subject.
34

 CSFD, CSPD, El Paso County Sheriff's Office
Colorado Springs Fire Department has a published goal of seeking to reach incidents within eight minutes from the time of the call, 90% of the time.35 The department approached or reached that goal every year from 2011 through 2019 (86-90%) but fell well short in 2020 (71%) due to the effects of COVID-19.
The Colorado Springs Police Department's 2020-2022 strategic plan includes several strategies to improve policing and public safety.36 Among those are the following:
Implement an intelligence-led policing model department-wide.
Improve investigative strategies in crimes of domestic violence.
Examine methods of reducing call-for-service process time for officers.
Continually improve the relationship with the public through community relations and community policing efforts.
In 2017, the University of Colorado, Colorado Springs (UCCS) created a Public Safety Initiative to provide practical training in public safety measures and access to current research. The current calendar of events is available at https://psi.uccs.edu/events.
Volunteers also have a role to play. Citizens 18 years or older can volunteer in the Community Advancing Public Safety (CAPS) program in partnership with the Colorado Springs Police and Fire Departments. Roles include victim advocacy, photography, data entry, parks monitoring, impound facility assistance and monitoring handicapped parking. Program information is available at https://springscaps.org/.
Want to reference this report offline? 
Download a summary of the Safety report below. 
Follow Pikes Peak United Way on social media for all Peak Progress (QLI) updates!