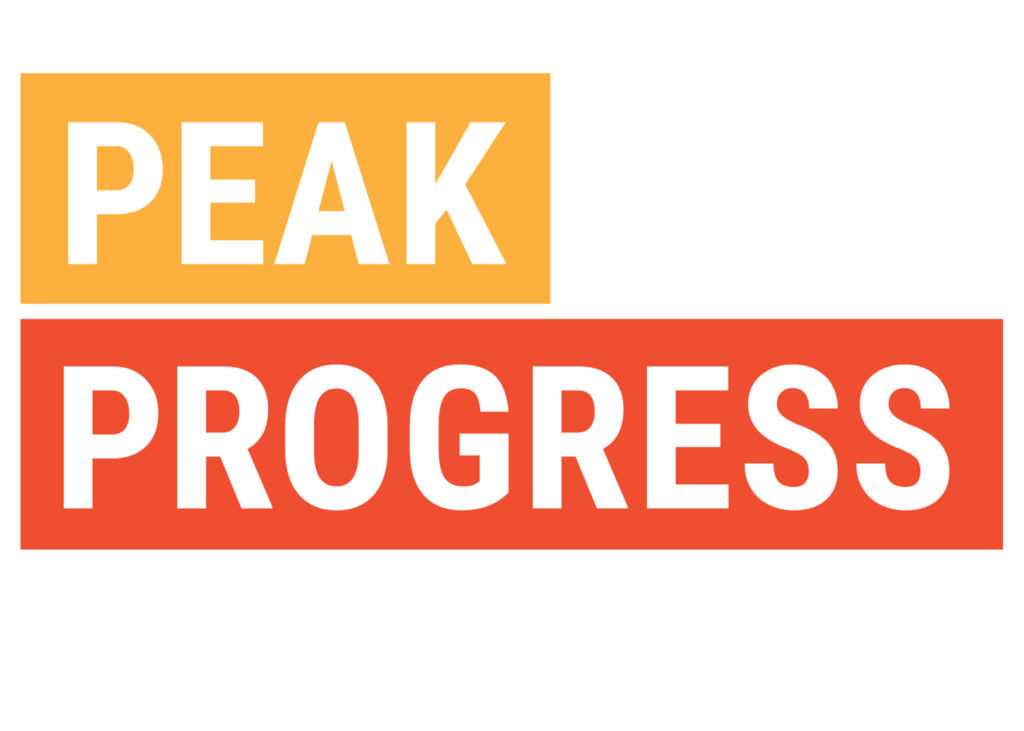 The transportation in a community can have a great impact on the quality of life. The ability to transport yourself between locations such as employment, grocery shopping and social activities is a necessity. Explore this page to learn about the transportation in our community.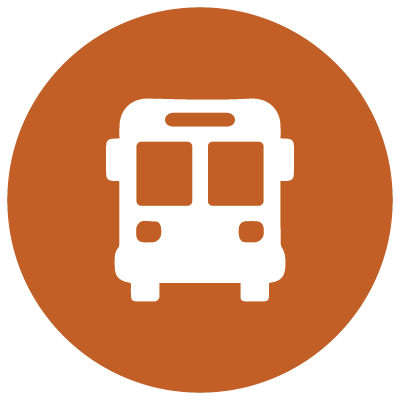 Transportation for individuals in a community can have a great impact on their quality of life. A core element of modern life is having the ability to leave your home and travel to a desired location. Transportation is a necessity for access to essentials like healthcare, employment, grocery shopping, and social activities.
Transportation options contribute to quality of life in many ways. Indicators address various modes of travel: driving, walking, biking, public transit and air travel. They consider conditions, use, safety and efficiency.
Some aspects of transportation discussed within this section (e.g., air travel) relate to the full Colorado Springs Metropolitan Statistical Area while others are rated/ranked on the basis of the urbanized area of the two-county MSA area.
Click on an indicator to learn more about it! Be sure to use the infographics and additional resources for the full experience.
Air travel describes airport usage and access and is measured by the number of passengers and number of nonstop destinations.
Air travel can play an important role for residents and increases accessibility to the region for tourists. The travel and tourism industry are heavily dependent on quality air service. Local companies also rely on accessible and efficient air travel service in order to maximize productivity and minimize travel time. These factors influence a company's decision to locate or expand within a particular area.
The Colorado Springs Airport saw an all-time high of  1.7 million air passengers in 2018.
The condition of roadways is linked to the overall assessment of transportation in an area. The maintenance or lack thereof impacts commuters in the form of time to navigate damaged roads as well as monetarily if the adverse conditions inflict damage to the vehicle.
The Federal Highway Administration tracks the proportion of miles driven on substandard pavement within urbanized areas. Pavement conditions are not only associated with vehicle maintenance costs and insurance claim costs, but also road maintenance costs, which increase dramatically as pavement conditions deteriorate.
3 Federal Highway Administration
Congestion data looks at the subgroup of the population that commutes to work during the heaviest-volume hours of the day.
A region's roadway network can be judged on its overall condition and efficiency in moving people and goods.
5 Texas A&M Traffic Institute methodology
There are numerous metrics that may be considered when evaluating how safe travel is in an area. One acceptable metric for transportation safety evaluation is the fatality rate related to vehicle use, normalized per 100,000 people of population. This data is tracked by the National Highway Traffic Safety Administration (NHTSA) for states, counties, and urban centers (medium to large cities).
Understanding the nature and magnitude of daily trips should be used as an aid in understanding the fatality rate of these cities. If average commuter trips are several miles away, there is a greater time exposure and speed exposure for these individuals as compared to a city in which average daily commute times are short and or utilize arterial roadways to complete trips. Different transportation facility types and facilities available can dictate driver use and speeds. 
6 National Highway Traffic Safety Administration
Walkability measures access in terms of walking time to various amenities using a score of 1 to 100, as provided by commercial information service Walk Score®. Walk Score® attempts to quantify two elements: distance to 7 various kinds of amenities (groceries, dining/drinking, shopping, errands, parks, schools, and culture/entertainment) and pedestrian friendliness. Pedestrian friendliness is calculated from population density and road metrics including block length and intersection data.
People who are suddenly no longer able to drive but who live in an auto-dependent part of the community are often cut off from the life of the community. Not being able to leave your home and transport yourself can be very isolating and borderline dangerous. On the other hand, providing options for people to get to their destinations by public transit, by bike, or on foot offers independence and autonomy to people who cannot drive, and a less expensive, healthier, sometimes more fun transport to people who do drive.
Bikeability measures consider how good an area is for biking on a scale of 0 to 100 using Bike Score®, which considers bike infrastructure (lanes, trails), terrain, route connectivity, proximity to services, and the number of bike commuters. Bike Score® measures the bikeability of an address (aggregated to neighborhood and community levels) based on the available bike infrastructure, the hills, distance to destinations, connectivity, and the bicycle commute share.
The score reflects a preference for bike paths over bike lanes, and both over shared infrastructure. It calculates hilliness based on the steepest grade close to the address and uses distance to amenities by modifying the Walk Score® data. It recently included the commute mode share from the U.S. Census to reflect social and cultural influences on bikeability.
Providing ways for people to walk and bike for transportation gives them easy, low-cost ways to incorporate activity into their lives.
Transit Score® is an indicator of access of a city's transit system—that is, usefulness of the transit routes. Transit usefulness measures how well an area is served through public transit on a scale of 0 to 100 using Transit Score®, which considers distance to stops, route frequency, and service mode (e.g., bus, train). Transit Score® measures the usefulness of nearby routes to a given address (and is aggregated to the community level).
This includes data about the distance to the nearest stop on the route, the frequency of a route, and the type of route (with preference given to rail routes over ferries, cable cars, etc., and the least preference given to buses). This is based on GTFS, the General Transit Feed Specification, an open-source method for transit operators to share their data (both static and live) with software developers of all kinds.
Reliance on personal vehicle transportation restricts the movement of some older people, those under age 16, people with a disability that prevents safe driving, and people who are not able or willing to spend thousands of dollars per year to own and operate a motor vehicle. Safe and convenient ways to get by foot or bike to a bus stop can help expand the footprint of transit service in a community. Similarly, being able to take a bus for a portion of a trip can expand where in the city someone can travel through active transportation.
Want to reference this report offline? 
Download a summary of the Transportation report below. 
Follow Pikes Peak United Way on social media for all Peak Progress (QLI) updates!